Table Rock Weekly Fishing Report Video


added on: July 17,
2019

VIDEO SERIES

Table Rock Tips from the Pros
LEWS
3031 N. Martin Ave, Springfield, MO.
Exit 84 off I-44
Find us on Facebook, and please be sure to like us.
Table Rock Lake Fishing

MDC Fish Attractor Coordinate Maps

More recent photos posted on Table Rock Fishing on FaceBook
2013 PHOTOS
2012 PHOTOS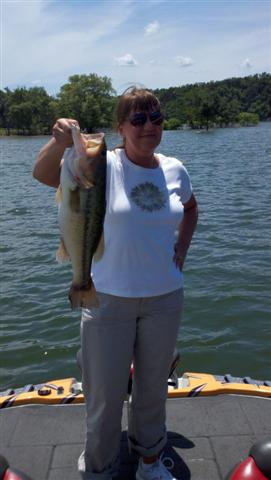 TABLE ROCK IN JUNE 2011
Just wanted to say thanks again for the awesome day we spent with you this past Wednesday! That fish I caught will probably be the biggest one I ever get!!
Thanks so much! We will definately be back next year!!


1-888-214-1767


To book your trip today!

Pete Wenners
681 Hardin Hills Dr.
Galena, MO. 65656

cell phone: 417-860-8163
E-Mail Pete's Professional Guide Service

We do not accept cancellations by email,
please give us the courtesy of a phone call,
to be sure we are notified properly.

Home
Fishing Report
Reservations~Information
Photo Gallery
Customer Testimonials
Honors

Guide Rates
Sponsor

s

& Links
*********************
CURRENT RATES
Pete Wenners
681 Hardin Hills Dr.
Galena, MO. 65656

cell: 417-860-8163