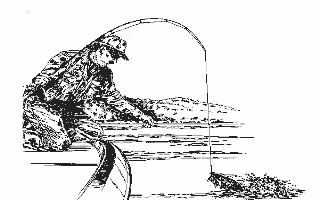 Pete is acclaimed as one of Table Rocks top professional bass fisherman, having won and consistently placing in the top 10 at bass fishing tournaments around the country.

He qualified from the B.A.S.S. Central Invitational tournaments into the B.A.S.S. Top 150 Circuit in 1999 then went on to fish the
FLW Tour. He fished the national circuits for several years, he made the decision to get back to fishing Regional Circuits, full time guiding
and stay a little closer to home and we are glad he did..... He now has much more time to
spend on Table Rock with us, and teach others on his guide trips how to catch fish
and enjoy the fantastic sport of bass fishing.


Let Pete show you how to catch Largemouth, Smallmouth and Kentucky bass on Table Rock Lake. Sharing with you, his tips and tricks for catching bass on a clear, deep water lake. He will teach you about patterning, structure fishing, equipment and tackle selection. Pete also provides trout fishing at Branson Lake Tanycomo, float along the river, take in the sights and enjoy catching Rainbow and Brown trout.
Several articles have been written with him in National, Regional and Internet magazines.
December 2010 Cabela's Oufitter Journal Dec "Five Bass Lures for Vertical Fishing" John Neporadny
Sring 2010 ReSpoolin' Magazine Feb-March "Cold Water Techniques From The Pros" Scott Berry
March 2010 Missouri Game & Fish "Northern Bass~Southern Bass" Author-John Neporadny
February 2010 Missouri Game & Fish "Find Your Bass Now" Author-Billie R. Cooper
September 2009 www.lurenet.com/FishingResources/ "Schooling White Bass" Author-Brad Weigman
September 2009 www.bradwiegman.com Table Rock with Professional Angler Pete Wenners
July 2009 MyOutdoorTV.com Video Table Rock Fishing Trip
June 2009 Missouri Game & Fish "Table Rock N Roll" Author-Steve Felgenhaur
December 2008 BassEdge.com "Deep Jigging for Winter Bass" Author-John Neporadny
March 2008 Fishing Tackle Retailer "Table Rock Lake" Author-John Neporadny
December 2007 FLW OUTDOORS "Video-Game Fishing" Author-Jason Sealock
Fall 2006 BASSMASTER "Trick out Jigging Spoons" Author-John Neporadny
2005 BASSIN' "Why You Should Try Tailspinners In Clear, Deep Water" Author-John Neporadny
April 2004 MISSOURI GAME & FISH- "Table Rock Lake-Our Top Spot For Bass"Author-Jason Sealock
March 2004 FLW OUTDOORS "Prespawn Patterns-Crankin' & Jerkin" Author-Jason Sealock
February 2004 BASSIN' MAGAZINE "Customizing Baits to Trigger Strikes"- Author-John Neporadny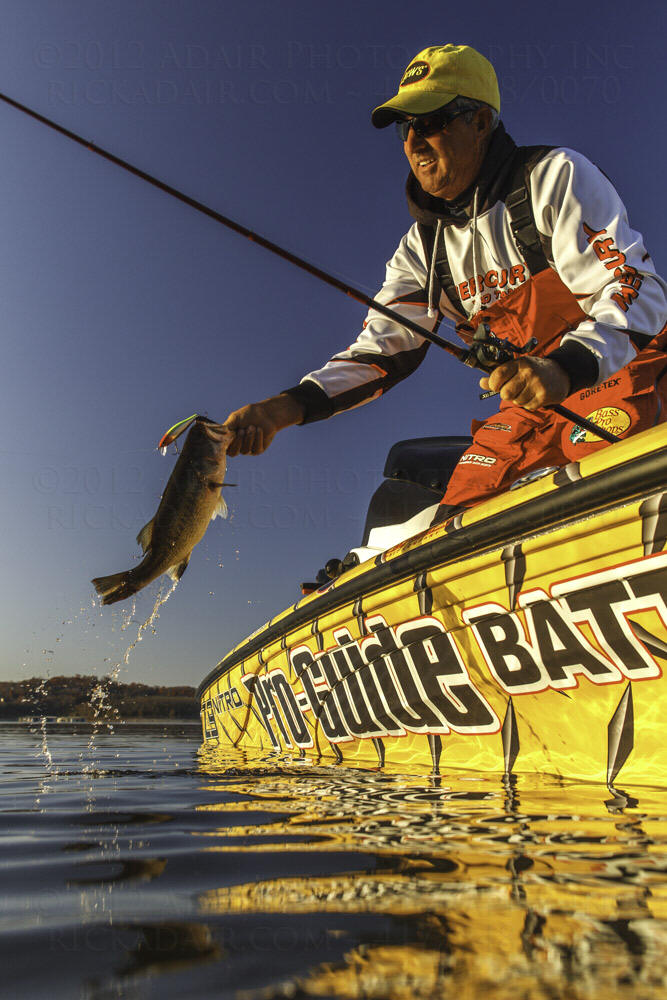 Pete placed 36th at the 2003 FLW Tour's tournament at the Atchafalaya Basin in Louisiana. He qualified for several Redman Regional FISH OFF's at Kentucky Lake, KY, finishing in 12th Place in one. In 1996, he was the CHAMPION in Central Pro Am Assoc. year end Championship, and the following year he had a 3rd place finish in the same tournament.
Pete took 3rd Place in the 2013 Central Pro-Am Championship
*************
Pete was the 2012 Central Pro-Am Champion

He prides himself in teaching people how to start fishing using his experience and skill that he has proven in professional tournaments.

Pete loves to teach kids how to fish and can help fishermen improve their fishing abilities. Give your youngsters (or yourself) a lifelong memory by letting Pete teach them the techniques of fishing and share with them his love of the sport.